---
Using M3x6 bolts and M3 nuts, attach 4 small rubber bumpers (feet) to the bottom of the tray (the nuts slide into the slots).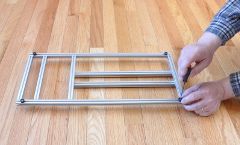 Start a M3x6 bolt into the bottom of the each of the side posts.  Slide the posts into the top slot of the tray.  Tighten by inserting the hex wrench through the access hole.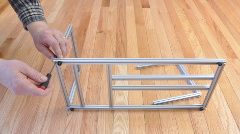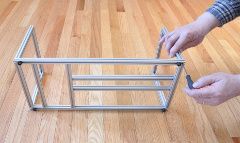 Attach the 6 spacers/standoffs to the tray via 7/8-inch long bolts.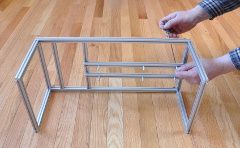 Remove the press plate from the top of the peg support beam and slide 32 hex nuts into the side of the beam.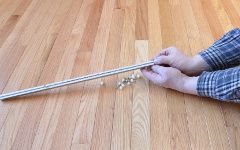 With a washer and a M3x14mm bolt attach the 32 nylon spacers to the peg beam.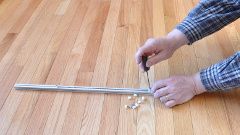 Attach the 6 plastic fan tabs to the side of the peg support beam.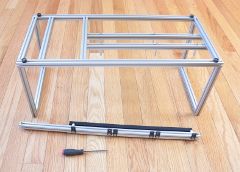 Via a M3 washer and M3x20mm bolt, attach the peg beam to the case.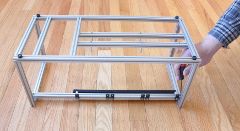 Attach the 3 plastic PSU mounting tabs to the case via M3 washers and M3x8 bolts.